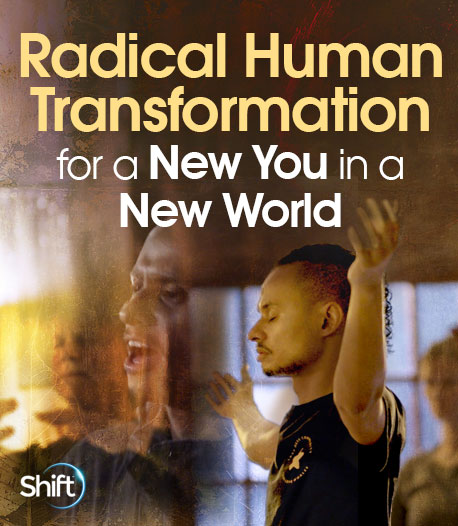 Reclaim your power by letting go of what's holding you back to discover a centered, audacious, loving version of you — informed by the wisdom of your ancestors and Mother Earth — in a meditation designed to liberate energy fueled by your innermost desires.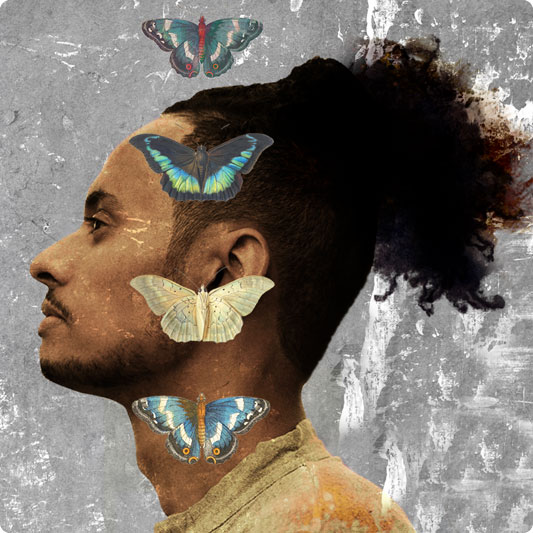 Do you wish for a world free from oppressive limitations, yet find yourself unconsciously complicit in the cultural norms and systems holding you and others back?
Are you aching to move beyond survival to cultivate a better version of yourself — to rise up and respond... from the heart?
Do you yearn to transform your relationship with unprocessed trauma so you can trust your intuition?
Perhaps you're a highly sensitive individual who feels disconnected from yourself, and desires more tools and support to bring inner calm to your system — to live better in a world that makes excessive demands on you.
One thing we know for certain is that lasting change only becomes real when we face the beliefs, stories, and actions that maintain our complicity.
Join us for this free event with Langston Kahn and discover his transcendent, body-based approach to radically transform the fear-based stories we each hold in ourselves — from our traumatic experiences, internalized oppression, habitual emotional patterns, and the many outmoded beliefs that hold us back.
Wise beyond his years, Langston appeals to people of all ages and backgrounds by weaving together somatic movement, contemporary shamanic traditions, initiations into the traditions of the African diaspora, and the helping spirits of our ancestors.
Langston's own life is so deeply entwined with his expertise and training, you'll come to understand that he didn't choose shamanism; instead, shamanism chose him at a young age to help humanity uncover its authentic nature.
This is your opportunity to start creating a better world for yourself and others by taking control of your life and future, liberating your unique voice, and taking conscious responsibility for a deeper level of purpose and power.
Langston will guide you to discover your true potential by embodying a calm level of radical human acceptance, building an authentic, restorative relationship with your emotions, and solidifying the foundation you need to transform from stressed in the now to patient with your future.
In this mind-expanding free online event, you'll:
Unleash your power through a Cauldron of Desire exercise to fuel your career, activities, passions, and love — tapping into your deepest energy source and gaining clarity for the person you want to be and the world you want to see
Explore the importance of repairing your relationship to the land through becoming an ecological steward who tends the Earth as a custodian… versus seizing resources in an extractive, manipulative, one-sided way
Discover how to better relate with others through clear and authentic communication — without fear or confusion — and centered on preventing miscommunication
Examine how making peace with your discomfort is a form of empowerment… connecting you with your authentic self and enabling deeper, more meaningful connections with everyone around you
Discover how getting out of your own way can reveal an enlightened path and liberate your power in the service of a vision — opening the door to becoming something bigger and more meaningful than you can imagine
Langston will help you clear your focus to access your innermost center of energy — and tap into your Cauldron of Desire, the life force for creative energy deep within your body.
Connecting with the archetype of death, you'll be invited to dive deeply into what needs to die within you… opening you up to the vastness of what is possible. You simply need to learn to trust your emotions as the source of all wisdom.
Honoring your emotions is where this journey — your journey — begins.
Discover how to wipe away limiting beliefs as you learn how to build a life foundation based on authenticity — grounded in compassion and curiosity as you lean into your body's wisdom.
Experience inner awareness without trying to fix or change anything — instead, fully acknowledging the boundless container that is the real you.
Sign Up Now
Join this FREE video event with Langston Kahn and let go of what's holding you back so you can live a liberated life fueled by your innermost desires.
Free Video Event
Your information is safe with us! We'll never share or sell it, and will use it only to send you notifications about this program and other related information from The Shift Network. Each email we send contains an unsubscribe link for your convenience.
What People Are Saying About Langston Kahn...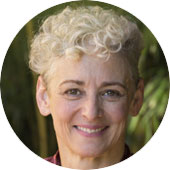 "You will be in exceptionally good hands."
Langston is one of the first senior teachers at Last Mask Center in the Cycle of Transformation Teachings. He has dedicated years of study with me, mentored community members, and explored many years of independent study of additional work that allows him to deepen and express his unique gifts. I am honored to call him a community member and senior teacher. You will be in exceptionally good hands.
— Christina Pratt, author, healer, and teacher at Last Mask Center and creator of Energy Body Mastery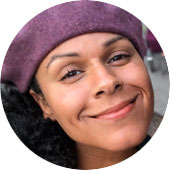 "Langston is a powerful teacher."
Langston is a powerful teacher. I have been in therapy for years working on untangling deeply entrenched stories and beliefs that have long held me trapped in persistent, oppressive patterns. Langston's thoughtful, patient, and skillful instruction has helped me not only discover root causes of these deep beliefs and stories but also has helped me to clear them. As a Black woman doing my clearing work during a time when racial tensions in my country are high, it was really refreshing to work with a person of color who could also offer support around clearing stories/beliefs rooted in my response to growing up in a racist culture.
— Ngozi Olemgbe, health educator
"Langston is patient, grounded, and discerning in how he teaches and holds space."
Langston blends humor with sincere guidance and integrity in his work. The tools and techniques that he teaches have acted as a mooring for my emotional presence to discern what's actually at the root of my habitual feelings, or the patterns connected to the choices I make. Langston is patient, grounded, and discerning in how he teaches and holds space. He has taken me through my various states of growth, and at times struggle, and I recommend his work for wherever you may be in your own journey.
— Ray Crouch
About Langston Kahn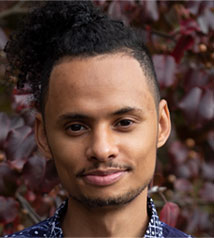 Langston Kahn is a queer Black shamanic practitioner and teacher specializing in radical human transformation, ancestral healing, and the restoration of an authentic relationship with our emotions. His practice is informed by somatic modalities, contemporary shamanic traditions, initiations into traditions of the African diaspora, training with Indigenous elders, and the guidance of his helping spirits and ancestors weaving it all together. He gives workshops and lectures globally, both in person and online, and is the author of Deep Liberation: Shamanic Teachings for Reclaiming Wholeness in a Culture of Trauma.