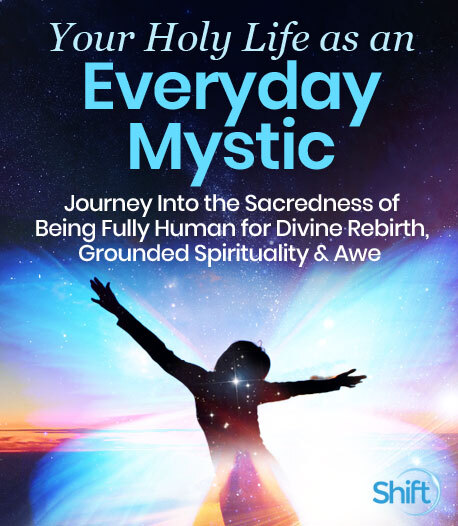 With Interspiritual Author, Speaker, Retreat Leader
& Translator of the Mystics
Mirabai Starr
---
New 12-Week Live Video Training
Thursday, January 5, 2023
PLUS Mirabai's 7-Module Introductory Program!

Embrace the ongoing unfolding of your body, mind, soul, and the sacredness of your authentic self, as you're reborn into a holy life as an Everyday Mystic — experiencing the wonder of every moment as you co-create a new way of being in the world as love itself.
Find safe refuge from the chaos of the world with self-acceptance and peace, and make friends with the ambiguity, mystery, and vulnerability of the unknown — diving deep into your journey to reinvent your spiritual life.
With all the upheaval and suffering that's happening in our world today, it may seem like our planet, and the people on it, are in a state of utter breakdown.
Without minimizing the grief, challenges, and fear that these difficult times are rendering, many people believe that we can view these meltdowns in our personal and collective lives as opportunities to let go of outdated belief systems, reassess our spiritual lives, re-emerge into our most authentic selves...
... and co-create, with the Divine, a whole different way of being in the world — for ourselves and in service to our personal and global communities.
Spiritual masters and mystics have reassured us that, no matter what circumstances surround us, we all have the inherent capacity to experience joy, wholeness, and divine love.
For Mirabai Starr, an interspiritual teacher and innovative translator of the mystics, it begins with fully accepting yourself — your humanness and holiness — as the divine being that you actually are.
It's her belief that we all carry within us an everyday mystic , and that part of ourselves is always there, waiting to be unlocked.
And when you unlock that part of you, life becomes filled with more grace, healing, and blessing-power. We live connected to the Divine and as expressions of the Divine.
You could not ask for a better guide. An award-winning author of contemporary translations of sacred literature, Mirabai has taught philosophy and world religions for more than 20 years. She also co-led The Shift Network's premiere year-long Global Mystics Certification program.
She has the divinely feminine capacity to guide people in reinventing their spiritual lives — releasing their traditional programming about what spirituality is supposed to be, and what it's supposed to feel like. She inspires people instead to unveil and birth their own inner mystic...
... holding them with profound compassion as they return time and again to the landscape of their heart and learn to look at everyone and everything through eyes of love.
When you join her on this powerful 12-week journey, she'll guide you toward a stunning spiritual emergence — like a butterfly breaking free of its chrysalis and learning to fly...
... in which you'll learn to move courageously into our tumultuous world — ready to serve your family, community and our planet with your newly discovered mystical "wings," while also weaving a secure space of refuge within yourself and in your relationships.
Being an everyday mystic means fully welcoming the human experience in your current incarnation — exactly as you are — while continually weaving a renewed sense of meaning, peace, and creative energy.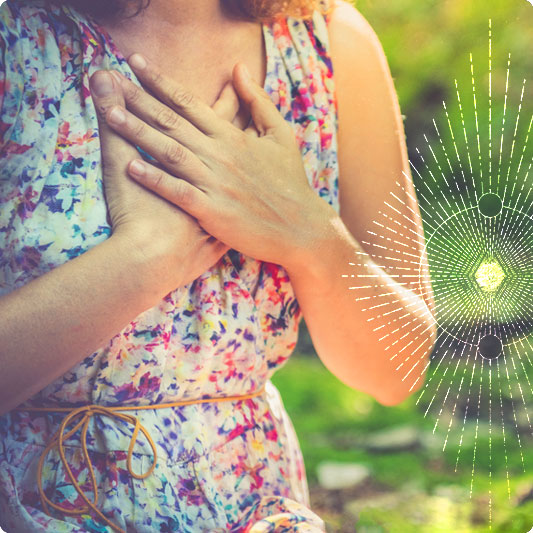 It means allowing yourself to be guided courageously in a troubled world, remaining steady and grounded — a refugee, as Mirabai says, within your own heart.
It means reclaiming your life as holy ground and showing up with as much love in your heart and strength in your body and mind as you can cultivate.
Mirabai will compassionately lead you through a gently metered process of learning how to truly live as an everyday mystic — with an authentic approach that's grounded in the perennial wisdom of the ancients, but informed by a wildly creative, responsive, new way of claiming the whole landscape of your life as holy ground.
As you receive teachings from some of Mirabai's most beloved mystics and participate in meditations, chanting, writing prompts, and other potent processes, you'll gain tools to rebirth yourself out of the state of meltdown...
... and re-envision and re-assemble an evolved spiritual life of meaning and purpose in the ordinary experience of everyday life.
During this deeply transformative and experiential journey with Mirabai, you'll:
Deeply grasp the truth that you're already a mystic — and access the tools to uncover and express the spiritual being inside yourself
Release the false beliefs that have kept you from perceiving your true spiritual essence
Become who you yearn to be as you move from meltdown to rebirth
Take a deep dive into the teachings of the ongoing unfolding of our bodies, minds, and souls as everyday mystics in this beautiful, broken, and constantly burgeoning world
Explore the 3 lenses through which to do the actual work of transmutation and rebirth — personal, interpersonal, and collective
Participate in a wide variety of experiential processes to embody the teachings of the ancient mystics and apply them to fulfilling your most authentic purpose
Call in your spiritual companions and sacred community to do the work of mending the world
Commune with the energy of holiness by creating sacred spaces and mindfully witnessing the splendor manifested around you
Gain a childlike wonder and appreciation of your life by removing unrealistic expectations of perfection and allowing your true divine nature be expressed and celebrated
Discover a deeper capacity to help others by clearly seeing your own divinity
Learn how you can have global impact as an everyday mystic
And much more...
Mirabai has divided this course into three sections, each focusing on one of the three lenses through which to see and create your rebirth:
Personal transformation — Develop what Mirabai refers to as the "mystical gaze," as you transmute the "lead" of your personal life into the holy ordinary.
Interpersonal transformation — Cultivate spiritual companionship and community, as you see through the eyes of love, awaken love in others, and forge relationships and "sangha" that are rooted in the values of authenticity, love, and wonder.
Collective transformation — Live as an everyday mystic dedicated to being a source of peace and justice in the world... tending others and the Earth itself as a way of expressing your love for the Divine.
Throughout the 12 weeks of this course, you'll explore core mystical teachings from a few different spiritual traditions that will help you move away more easily from the spiritual programming that you've known but which hasn't served you...
... and journey through the wilderness of the unknown into the confidence of your own divine knowing.
You'll call on archetypal beings to be your allies along the journey, choosing a deity that speaks to you most in this moment, and learn to listen to their guidance.
You'll dig deep to find what healing contribution is yours alone to make.
You'll also come to understand what true spiritual companionship is and how to nourish those relationships — both individually and in a spiritual community (or sangha) of mutual support.
And, together, you'll walk the path toward your soul's ultimate purpose — what's known in the Jewish tradition as Tikkun Olam, or mending the world.
Mirabai has invited three powerful guest teachers to join you and her on this journey — Miranda Macpherson in Module 2, Rev. SeiFu Anil Singh-Molares in Module 6, and Rev. Dr. Barbara A. Holmes in Module 10. (See their bios below.)
You may think that this all sounds like very serious business.
With Mirabai, it's also a radical, rebellious, wild, and playful ride — a celebration of your childlike self in a way that's inspiring for others.
It's truly about infusing your life with a sense of awe in the ordinary, wonder, majesty, delight, and curiosity...
... because, once you shed the impediments of your preconceived ideas of spirituality, you can engage the world with a beginner's mind — and a luminous heart.
— Caroline Myss, Spiritual Teacher and Author: "When Mirabai Teaches and When She Writes, It's as if She Floats in a Sea of Holy Poetry"
— Andrew Harvey, Mystic Teacher and Author: "Mirabai Is One of the Best Mysticism Teachers on the Planet"
What You'll Discover in These 12 Weeks
In this 12-week transformational intensive, Mirabai will guide you through the fundamental wisdom and practices that will help you embrace the sacredness of your authentic self as you're reborn into a holy life as an everyday mystic.
Join the Livestream — or Stream Later to Watch at Your Convenience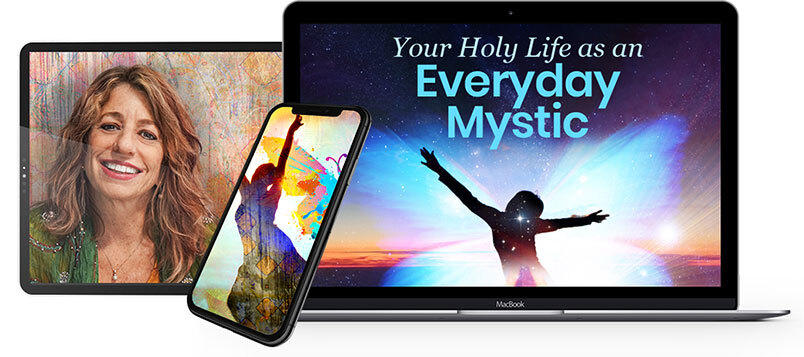 You'll connect with Mirabai and experience her teachings through livestreaming video via any connected device. This connection is easy to use and will enhance the impact of Mirabai's transmissions. Can't make it live? After each class, you can stream the video and audio recordings to enjoy anytime and anywhere at your convenience.

Weekly Sessions Thursdays at 5:00pm Pacific
This course will feature LIVE teachings, interactive training sessions, experiential practices, and Q&A with Mirabai. Each session will build harmoniously upon the previous ones, so you'll develop a complete holistic understanding of the practices, tools, and principles you'll need to live as an everyday mystic and co-create a new way of being in the world as love itself — with a commitment to be of service to your community and our world.
If you have not experienced Mirabai's teachings before, you're welcome to join this next-level training, but we ask that you complete the foundational 7-module The Divine Meltdown Course program on your own as a prerequisite. It will be included in your registration and can be completed before or in tandem with this advanced intensive.
Module 1: Everyday Alchemy — Open to the Awe & Majesty of the Ordinary to Reclaim Your Life as Holy Ground
(January 5)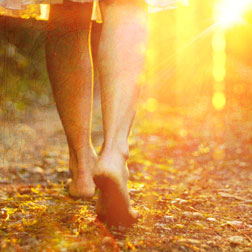 The human family is undergoing a massive shift in the way we engage spiritual life. Our religious traditions have conditioned us to expect that salvation, liberation, or enlightenment is a final destination, rather than a continuous process of unfolding.
In this opening session, you'll explore the many access points in your ordinary life that connect you with the sacred... if you open to them. With Mirabai's guidance, you'll begin to reclaim the landscape of your everyday life as the chosen dwelling place of the holy.
During this module, you'll:
Come to understand that being a mystic means to be in direct and intimate communion with life
Recognize that transformation requires dissolving old ways of thinking and being because, as Mirabai says, "there's no resurrection without crucifixion"
Discover that, although deconstructing old modes can be uncomfortable, it doesn't have to be painful when you embrace the joy of freeing yourself from your constricting relationship to the Divine
Open to the awe and majesty nestled within the ordinary
Begin to envision who you yearn to be as you move from meltdown to rebirth
Learn a Hindu chant for embodied transformation
Develop writing as a spiritual practice using an evocative prompt
Module 2: Embracing Grace — Relax Your Ego, Surrender to What Is & Find Your True Purpose (With Guest Teacher Miranda Macpherson)
(January 12)
Much of our personal suffering comes from wishing things were different than they are... that we ourselves were more of one thing and less of another.
In this session with special guest Miranda Macpherson, a spiritual teacher, modern mystic, and author, you'll explore the practice of relaxing your ego and saying yes to a direct experience of the Divine presence...
... which is available not despite, but through the portal of who you already are.
You'll:
Learn that suffering can be a portal to wisdom. .. as Thich Nhat Hanh said, "No mud, no lotus"
Connect with nonduality — a feminine and embodied state
Relax your ego to find your true purpose
Embrace the grace of your authentic being
Learn a powerful chant to awaken your heart
Module 3: The Urgency of Rest — Cultivate a Sacred Sabbath Practice to Integrate Quiet Regeneration Into Your Busy Life
(January 19)
In this highly experiential session, Mirabai will share the importance of cultivating a regular sabbath practice.
She'll provide concrete guidance for how to weave times of sacred rest into your life, no matter how compelling the to-do list might feel.
She'll invite you into a mystical experience of the Jewish Shabbat ritual and help you adapt it to fit the shape of your own life and spiritual orientation.
In this module, you'll:
Gather the implements needed for the 3 main blessings — candles, wine (or juice), and bread — and learn the Hebrew prayers for each blessing
Learn uplifting Shabbat songs
Practice ritual movements to welcome the Shekinah
Discover the Shekinah as an intimate ally on the path of embodying ordinary mysticism
Receive the grace of a sustained sabbath practice in the midst of busy life
Module 4: Befriend the Process of Becoming — Co-Create With the Divine to Unleash Your Wildly Creative Emerging Self
(January 26)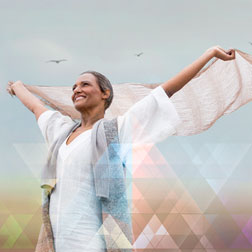 When we fall apart, many people are tempted to rush right in and reassemble the pieces, in an effort to restore the reality we thought of as "normal."
Some may try to replace old belief systems with new ones, add exotic spiritual practices, and redefine themselves according to some external standards of what a spiritual person looks and sounds like.
In this session, you'll explore your unfolding self as a work of art, a co-creative process in partnership with the Divine — which may (and probably will) surprise you.
You'll also:
Befriend ambiguity, paradox, vulnerability, and liminal space
Unleash your wild creativity as you weave your emerging self
Hear stories of subversive mystics from multiple spiritual traditions
Practice surrender as the most liberated thing you can do
Learn to listen for divine guidance as you contemplate what is yours to do and be
Use the butterfly metaphor as a steadying guide for your personal process of transformation
Module 5: Sacred Friendship — A Path to Awakening Through Beloved Community for Spiritual Growth
(February 2)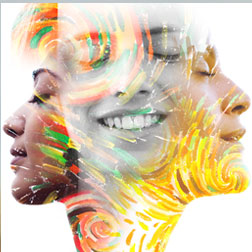 The time of solitary spiritual development is passing. People are beginning to discover that awakening happens best in community — that it's vital to have like-minded companions on the path.
Now that you've explored the realm of personal transformation, you'll begin to turn toward possibilities for transforming your interpersonal connections.
Mirabai will share models of spiritual friendship across the traditions, and help you set your intention to find, build, and tend sacred beloved community.
In this session, you'll:
Engage in a powerful exercise to call in the companions you wish for
Hear stories of spiritual friendships across the traditions
Experience a guided meditation that draws out the specific wisdom you have to share with others
Make a commitment to visiting at least one new community (online, in person, religious, or secular)
Learn a Sufi chant to open your heart
Be invited to consider finding a spiritual director (if you don't already have one)
Module 6: Interspiritual Companionship — Explore the Beauty of Being Deeply Seen & Heard (With Guest Teacher Rev. SeiFu Anil Singh-Molares)
(February 9)
As you engage in the rigorous and exciting work of deconstructing and reweaving meaning into your spiritual life, the loving witness of a soul friend can make all the difference.
In this session, Mirabai and her own dear spiritual companion Rev. SeiFu Anil Singh-Molares, Executive Director at Spiritual Directors International, will demonstrate what mutual spiritual companionship might look like between a man whose father was a Hindu from India, whose mother was a Catholic from Spain, and whose own decades of Zen practice led him to be ordained as a Zen priest...
... and a woman who practices across an array of traditions, including Hinduism, Buddhism, Sufism, and Judaism.
You'll:
Reclaim spiritual direction as a horizontal, relational reality, rather than one person guiding the other
Discover the difference between a spiritual director and a spiritual companion
Explore the beauty of being witnessed, fully seen, and deeply heard
Experience a model of mutual spiritual direction
Set your intention to infuse all your relationships with sacred presence
Module 7: Loving Yourself, Loving Each Other — Cultivate an Ongoing Practice to Nurture Heart-Centered Relationships
(February 16)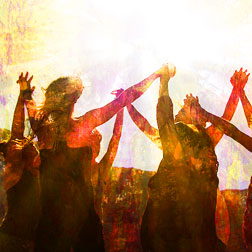 It can be much more difficult to extend care to ourselves than to care for the ones we love. Likewise, it's easier to look outside ourselves for wisdom than to step into our innate and sacred knowing.
The key to heart-centered relationships, Mirabai says, is cultivating trust in our own hearts.
In this module, you'll explore various methods for deep listening and liberated self-expression.
You'll also:
Practice a fresh form of metta (lovingkindness) meditation
Do a writing practice designed to clarify your deepest relational values
Engage in a fun role-playing exercise
Explore the differences between authentic self-disclosure and holding space for others
Reclaim the value of appreciation
Module 8: Sangha — Awaken Together for Mutual Accountability, Upliftment & Support on the Path of the Everyday Mystic
(February 23)
Thich Nhat Hanh said that the next Buddha will be the Sangha — meaning that we can't wait for some singular savior to come along and reconcile the polarization that plagues the human community.
Instead, we must gather in circles of remembrance to remind each other what matters most when we each forget... to lift each other when we stumble into despair... and to hold one other accountable as we walk together as everyday mystics.
In this module, you'll:
Learn about the triple gem of Buddhism — taking refuge in the Buddha, the dharma, and the sangha — and how to apply this perennial wisdom to everyday life
Claim the right and responsibility to bless others
See the most challenging people in your life as spiritual teachers
Forge intimate bonds with the ancestors
Compose a love song to the Divine Mother
Module 9: Tikkun Olam — Discover Your Personal Contribution to Mending the World for Collective Fulfillment
(March 2)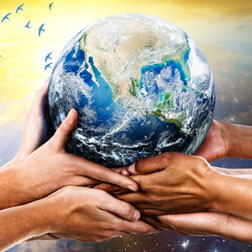 In mystical Judaism, there's a teaching called Tikkun Olam, which beautifully maps onto our collective awakening. Tikkun means "repairing" and Olam is "the world." In this session, Mirabai will unpack this teaching and illustrate how it can serve as a touchstone for sacred activism.
She'll also share the teachings of Karma Yoga from Hinduism, and reframe the teaching as an offering of love.
You'll discover:
The practice of Lectio Divina — a divine reading, spiritual reading, or holy reading that represents a method of prayer — with passages from the Bhagavad Gita
Your singular contribution in this life — and commit to sharing it
The story of the shattering of the vessels from ancient Jewish mysticism
How to reclaim "mitzvah" as blessing
A Christian chant of mutual liberation
What contemporary teacher Andrew Harvey means by sacred activism
Module 10: Crisis Contemplation — Healing the Wounded Village as a Roadmap for Spiritual Connection & Releasing Trauma (With Guest Teacher Rev. Dr. Barbara A. Holmes)
(March 9)
Mystics are contemplatives, and everyday mystics cultivate a contemplative gaze amid the most ordinary and most challenging circumstances. Contemplation is discovering the transformative power of great love and great suffering.
In this special session, acclaimed author and African American mystical scholar Rev. Dr. Barbara A. Holmes will examine two vital entry points into contemplation: crisis and community.
Following the lineage of shared cosmic origins, you'll explore the "Village Response," which arises from our individual and communal experience of crises, such as pandemics, natural disasters, and systemic abuses.
You'll receive a roadmap for spiritual connection, healing trauma, and grounding yourself in shared cosmic origins.
In this module, you'll:
Learn about African American mysticism
Reclaim justice as a shared imperative
Explore the multiple global challenges as invitations to belonging
Practice a contemplative response to the threat of disaster
Experience the living wisdom of a revolutionary theologian
Module 11: The Way of the Bodhisattva — Participate in a Practice of Belonging & Wholeness for Life-Giving Joy
(March 16)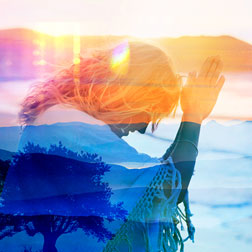 Religious vows are not only imperatives — they're also spaces of refuge.
The Bodhisattva vow in Buddhism is a universal call to include all sentient beings on the journey to wholeness. The conventional version of this beautiful prayer emphasizes the grim determination to be of service, and it sometimes loses touch with the sheer joy of looking beyond your personal desires to include the wellbeing of every cell of our collective body.
"Remaining on the wheel," as Mirabai says, does not have to be arduous. It's life-giving to remember that we belong to each other.
In this session, you'll:
Engage in a meditation to find your "divine blueprint"
Rest in knowing it's not up to you alone to save the world
Share about something you love doing and ask for a blessing to make this your offering to the world
Compose your own version of a promise to serve all beings
Hear a verse that offers refuge in Mother Earth
Module 12: Reluctant Prophet — Yield to the Call to Serve as an Instrument of Peace in the World
(March 23)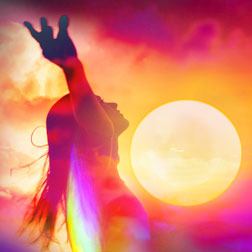 The cries of the world are resounding from all directions. Our hearts yearn to help, but we're often overwhelmed by the sheer volume of catastrophic circumstances.
If you feel paralyzed in the face of so much suffering, you're not alone. Your reluctance to serve as an instrument of peace in this fractured world is not a sign of selfishness, but of an indication of your awareness that you cannot do it alone.
We need each other — circles of caring, humble, ordinary mystics — to raise the consciousness and open the heart of the collective.
In this closing session, you'll link arms and step into the world as it is, carrying your deepest desires for the world you wish to co-create.
You'll:
Discover the value of being a wounded healer
Unpack the Hebrew word Hineni — meaning "Here I am"
Explore the Sanskrit word, Seva — selfless service
Commit to a project of service going forward
Identify the communities that will support you in your aspirations
The Divine Meltdown Course

Introductory Training Is Included!

This intensive builds upon the core teachings from the The Divine Meltdown Course 7-module program. When you purchase the 12-module intensive, you get access to this powerful resource as well! You can complete this material at your leisure, but it's better to begin before the new sessions start.
In this 7-module introductory program, Mirabai skillfully teaches you how to courageously face the circumstances of your life and transform problems, concerns, and challenges into valuable messengers, assisting you in your awakening. In seven sessions, you'll embrace radical surrender and bask in your inner awe as a modern-day mystic by embodying your humanness — the messy and the sublime — as a living testament of the sacred.
Each training session builds harmoniously upon the previous ones, so you'll develop a complete, holistic understanding of the practices, tools, and principles you'll need to embrace a new, higher vision of yourself as a modern mystic, embracing the fullness and joy of embodying your human holiness.
Module 1: Discover Your Bold, Sensual Self by Courageously Expressing the Mystic You Already Are
Module 2: Cultivate a Presence for Deeper Connection to the Sacred
Module 3: Gain a Renewed Sense of Amazement Through Radical Surrender
Module 4: Learn Love at the Feet of the Masters to Activate Love in Your Daily Life
Module 5: Build & Tend Beloved Community to Support Your Sacred Transformation
Module 6: Use the Pain of Grief to Open Yourself to Inner Peace
Module 7: Embrace Your Humanity as a Way to Express the Sacred
PLUS, you'll get the The Divine Meltdown Course Bonus Collection
Bonus #1
Wild Embodiment
Video Dialogue With Mirabai Starr & Nadirah Adeye
Bonus #2
Moving Inward, Not Upward
Audio Dialogue With Mirabai Starr & William Hart McNichols
The original price of The Divine Meltdown Course on its own was $297.00, but it's INCLUDED in your registration for the advanced course!

The Everyday Mystic Bonus Collection
In addition to Mirabai's introductory training and 12-week virtual course, you'll receive these special bonuses with leading visionaries and teachers to complement the course and take your understanding and practice to an even deeper level.
Your Life as Holy Ground: Writing as Prayer
PDF Excerpt From Mirabai Starr's Upcoming Book,
Ordinary Mysticism

, and Accompanying Video Teaching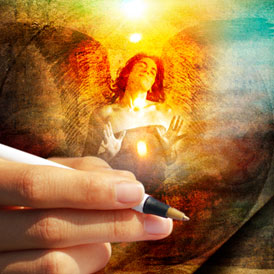 In this powerful teaching, Mirabai shares about the components of writing as a spiritual practice. She reads a beautiful passage from her not-yet-published book, Ordinary Mysticism, as an example of this practice in action. Finally, she guides you to actually do the practice, using an evocative writing prompt.
What Graduates of Mirabai Starr's Courses Are Saying...

— Willow Brook: "Mirabai Holds a Space of Incredible Intention and Acceptance and Fierce Love"
— Jenna Darko: "Mirabai Is Wildly Attuned to the Voice of the Mother, the Voice of the Beloved"
— Stephanie Yost: "There Are Storytellers and Then There Are Soul Speakers Like Mirabai"
— Tasleem Jamila: "Mirabai Is a Jewel Walking Amongst Us Today"
— Nina Rao: "Mirabai Gathers the Flowers of Various Mystical Traditions From Around the World Into a Bouquet of Beauty"
— Jaime Grechika: "Mirabai Brings Life and Joy to Her Classes"
"As a result of this course, I feel a much greater sense of self-respect and confidence in myself."
I enjoyed and still am enjoying Mirabai's course. She is always an inspiration to me. This course allowed me to get in touch with the Divine Feminine aspect of self. I loved learning about the mystics and Goddesses and their participation in society — and how influential they were in the community that they served. As a result of this course, I feel a much greater sense of self-respect and confidence in myself.
— Miriam, Henderson, Nevada
"Mirabai Starr is not only a brilliant and profoundly moving author! Her online presence is profoundly authentic and personal."
Mirabai Starr is not only a brilliant and profoundly moving author! Her online presence is profoundly authentic and personal. She reaches through the screen, and you feel as if she is sharing just with you a precious, miraculous gift as she conveys information and leads ritual. Thanks and blessings to Mirabai and to The Shift Network!
— Rev. Jane Anne Ferguson, Plymouth United Church of Christ, Fort Collins, Colorado
"Mirabai is wonderful!"
Mirabai is wonderful! It is a gift to begin again, to read and enjoy the Feminine Mystics. It's like renewing and re-engaging with my spiritual self. It's awesome and life-giving.
— Carolann Trainor, Ottawa, Canada
"The class was everything, if not more than I expected and hoped for."
The class was everything, if not more than I expected and hoped for. I was grieving the death of my husband, and when I heard Mirabai's introduction to the class, it touched me deeply. I had no doubt this course was the path I needed for renewal, healing, evolving, and support. Thank you Mirabai and The Shift Network.
— M.J., Middleton, Wisconsin
"It feels rare and refreshing to learn from someone who feels both grounded and free."
Mirabai Starr is not only an exquisite and charming teacher, but also a gently fierce woman who embodies her own words in living a life connected and devoted to the Divine Feminine. It feels rare and refreshing to learn from someone who feels both grounded and free.
— Monika, Harrisonburg, Virginia
Join the Global Community
Your Holy Life as an Everyday Mystic offers some of the most advanced and transformational online teachings available, within a thriving global community of learning and practice.
Join fellow students and practitioners to support and inspire each other as you integrate the teachings and practices Mirabai Starr will share in this powerful training.
You'll join an international community on the leading edge of manifesting a world grounded in the principles of cooperation, harmony, and reverence for all of life.
Here's What You'll Receive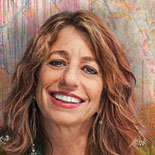 Twelve 90-Minute Class Sessions With Mirabai Starr
Experience a unique opportunity to be mentored by and learn from interspiritual author, speaker, and retreat leader Mirabai Starr, translator of the mystics — from the comfort of your own home. Each class session includes a livestreaming video option and will guide you to explore what you love to do most, so you can offer it as your unique contribution to serve and mend the world — within a community of like-minded spiritual companions. Course sessions are on Thursdays at 5:00pm Pacific.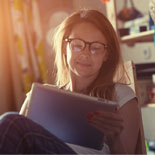 Twelve Video Recordings of Class Sessions
After each class, the digital video will be available for you to stream in a high-quality format. You'll never have to worry about missing a session, and you can watch anytime and anywhere at your convenience.
Twelve Audio Recordings of Class Sessions
After each class, the audio will be available for you to stream. You'll never have to worry about missing a session, and you can listen anytime and anywhere at your convenience.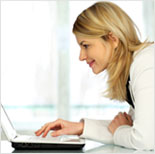 Twelve Transcripts of Class Sessions
In addition to the high-quality videos and MP3 audios, you'll also receive the entire class transcription after each session is completed. You can then review, print, and highlight the most important insights and practices you were given.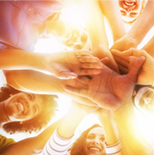 Twelve 30-Minute Interactive Group Practice Sessions
With live class attendance, there will be a 30-minute optional interactive practice session directly following each class. You'll be placed in an intimate group with several other participants on the conference call to interact, share, and do additional practices to help you further integrate the weekly lessons. Practice sessions are available for live attendance only and are not recorded for playback. If you're unable to attend the calls live, the Facebook online community group allows you to connect with each other and find alternative times to interact.
Interactive Exercises and Questions for Each Lesson
Between class sessions, you'll have the option of completing related exercises, practicing new tools, and answering questions to accelerate your learning and integrate each week's lesson.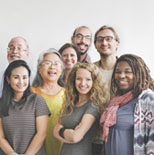 Online Community
Our exclusive Facebook online community is the perfect place to continue your discovery process after each class. Here, you can continue the discussion about your course materials and interact with your fellow students to take your exploration to an even deeper level.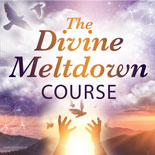 The Divine Meltdown Course 7-Module Course and Bonuses
When you sign up for this 7-module journey, you'll get instant access to Mirabai's introductory course, which takes you through her reliable system for successfully walking through your life compassionately and powerfully as a modern everyday mystic.
The Everyday Mystic Bonus Collection
Your Life as Holy Ground: Writing as Prayer
PDF Excerpt From Mirabai Starr's Upcoming Book, Ordinary Mysticism, and Accompanying Video Teaching
An Unprecedented Opportunity to Join the Online Training, Your Holy Life as an Everyday Mystic
We feel honored that Mirabai Starr has chosen to partner with The Shift Network to offer this exclusive LIVE online training. This is a unique opportunity to interact directly with an interspiritual author, speaker, retreat leader, and translator of the mystics whose powerful insights and pioneering work are helping us heal and awaken ourselves and our world.
If you're serious about living the life of an everyday mystic and co-creating with the Divine a life and world filled with love, then you owe it to yourself, your loved ones, and our world to take this one-of-a-kind training.
If you're ready to take the next step in your own evolution, click the register button below to reserve your space now.
Note: If you're a graduate of Mirabai's 7-module program, The Divine Meltdown Course, go to this special link to access your exclusive offer for this intensive!
Your Satisfaction Is 100% Guaranteed!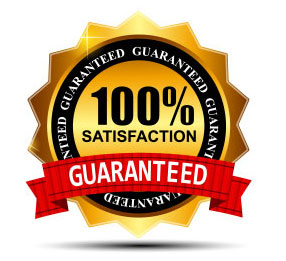 Your satisfaction is 100% guaranteed! If you don't absolutely LOVE Your Holy Life as an Everyday Mystic — or don't feel that it meets your needs — please submit your refund request form on or before January 19, 2023 and we'll happily issue qualifying customers a refund.
More Praise for Mirabai Starr...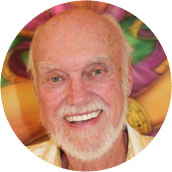 "Mirabai will help open up your heart to love."
Ever since I met her when she was a teenager at the Lama Foundation, Mirabai Starr has been absorbed in the teachings of the great mystic saints, especially the women. Like her namesake, the poet-saint Mirabai, she brings to her work an intense love of God and a passion for the Beloved. My Guru said, "Love is the best medicine." Mirabai will help open up your heart to love.
— Ram Dass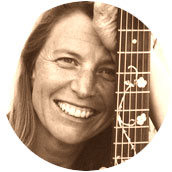 "Mirabai Starr possesses passionate eloquence..."
Mirabai Starr possesses passionate eloquence when speaking about mysticism, making the ineffable as tangible and real as eating delicious food that's good for you.
— Jenny Bird, singer-songwriter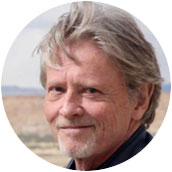 "... brings understanding, and especially compassionate wisdom."
I have been present during Mirabai Starr's classes at the University of New Mexico in Taos, on both philosophy and the theologies of the major world religions. One would expect from such a background that she has gathered and synthesized a dazzling amount of knowledge, but in addition she brings understanding, and especially compassionate wisdom. These are godsent gifts that are simply given to her. Her life experiences of suffering and love pour into the cup of different levels of understanding, which she offers so generously as a teacher, lecturer, writer, and guest speaker. I'm enriched and honored by her friendship.
— Fr. William Hart McNichols, iconographer and Roman Catholic priest
"... a gentle dynamite for opening and awakening."
Mirabai's words point toward the ineffable. She has an outstanding gift for language, plus penetrating insight, married to a heart of authentic compassion. Combined, the result is a gentle dynamite for opening and awakening.
— Sara Morgan, psychotherapist and spiritual guide
About Mirabai Starr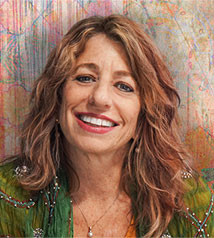 Mirabai Starr is an award-winning author of creative nonfiction and contemporary translations of sacred literature. She taught Philosophy and World Religions at the University of New Mexico-Taos for 20 years, and now teaches and speaks internationally on contemplative practice and interspiritual dialogue. A certified bereavement counselor, Mirabai helps mourners harness the transformational power of loss.
Mirabai's book, Wild Mercy: Living the Fierce and Tender Wisdom of the Women Mystics, was named one of the Best Books of 2019 by Spirituality & Practice. It's essential reading for anyone ready to awaken the feminine mystic within, and birth her loving, creative, and untamed power into the world.
Mirabai has received critical acclaim for her revolutionary new translations of John of the Cross' Dark Night of the Soul and Teresa of Avila's The Interior Castle. She is author of the poetry collection Mother of God Similar to Fire, a collaboration with iconographer William Hart McNichols, and the award-winning book God of Love: A Guide to the Heart of Judaism, Christianity and Islam. The transparency of her journey through grief in her memoir, Caravan of No Despair: A Memoir of Loss and Transformation, is a gift to those who are struggling with unimaginable losses.
Mirabai was named one of 2020's 100 Most Spiritually Influential Living People in Watkins Mind Body Spirit magazine.
Frequently Asked Questions
Note: If you're a graduate of Mirabai's 7-module program, The Divine Meltdown Course, go to this special link to access your exclusive offer for this intensive!
Q: What's a virtual course?
A: It's a great way to engage live and pre-recorded teachings and each other from the comfort of your home! All you need is a computer, mobile device, or telephone. If there's more than one person in your household taking the course, you'll each need your own connection. We use Zoom video conferencing to make it just like an in-person event, where you can ask questions and deepen your exploration of the course themes.
There's no additional charge for connecting to Zoom with your computer or mobile device. Please note that dialing Zoom from your telephone is a toll call; your telephone service provider will charge you according to your existing long-distance calling plan. International access numbers are available.
"I've never seen a course so well put together ever..."
I had never participated before in an online course. The packaging, presentation, inclusion, and Facebook postings created a wonderful, safe cocoon within which to participate. I've never seen a course so well put together ever — not in all the years of taking college classes — and I had my doubts about doing an online course. The wealth of organization and ease of learning materials and support made this fun as well.
— Claudia F., Medford, Massachusetts
Can I still benefit from the course if I miss the live classes?
A: Absolutely! You can stream the recordings and download the transcripts of all course sessions, so you never need to worry about missing live calls. You can also engage with the full community and leaders in our private online community group.
Q: Can you tell me about the private online community group?
A: We'll have a private online community group for all course participants on Facebook that will support you in making connections with others, sharing insights, engaging in discussions, and completing homework assignments that can supplement your transformational journey. You'll have the ability to share your experiences, projects, and growth throughout the course.
Q: Are there scholarships available for this training?
A: Yes, we always make a certain percentage of spaces available for partial scholarships, for those who otherwise would not be able to enroll at the regular rate. If you'd like to apply for a scholarship, please review our guidelines, which include a link to our online application form.
Q: What's your refund policy?
A: Your satisfaction with The Shift Network and this course is our highest priority! We offer a satisfaction guarantee so that you can sample the course risk-free. The deadline to receive a full refund is January 19, 2023. To request a refund, please click on this refund request form and submit your request. Qualifying refunds will be processed within five business days and an email confirming the refund will be sent. However, we'd love to have a chance to address and resolve your concerns first. If there's something we can assist you with, please email us at support@theshiftnetwork.com and we'll be happy to help! (No refund requests accepted after the above date or with scholarship awards.)
Q: How can I reach Customer Support?
A: Please visit our Customer Support Center, where you should be able to find the answer to your question or the solution to your problem. And if you can't, you can submit an online request form and we'll get right back to you.
Note: If you're a graduate of Mirabai's 7-module program, The Divine Meltdown Course, go to this special link to access your exclusive offer for this intensive!